The search for a picture-perfect hometown that fits your desires and dreams can be arduous. Many questions can come up during the quest: Will the real estate market have something to accommodate my needs? Is there a good school system if I decide to have children? Does the community have businesses for convenience and entertainment?

All of these questions are very valid when it comes to finding a place to put roots down long-term. If your search for the perfect home takes you to sunny California, look no further than Willow Glen real estate. This quaint region in Santa Clara County has all of the charms of a small town with all of the luxuries of a metropolis. Keep reading for five reasons residents love living in Willow Glen.
1. It has the best of city and country living
One of the first questions that has to be answered when looking to buy property of your own is whether you want to live in a city or a smaller town in the suburbs or country. Both have their unique differences that generally require certain sacrifices. For example, the city can be harder to plan for families, while the country can lack the liveliness of a bigger town.
Luckily, Willow Glen residents get the best of both worlds.
Willow Glen's historic downtown
is a rich tapestry of colorful restaurants, boutiques, wineries, and shops that provide a jewel of entertainment in the center of otherwise peaceful, suburban Willow Glen real estate. Not only can you find one-of-a-kind, artisan businesses in the downtown district, but you'll also find passionate business owners. Most of Willow Glen's proprietors are independent business owners who are enthusiastic about the fabric of the town's commerce.
2. It's a hub for arts and culture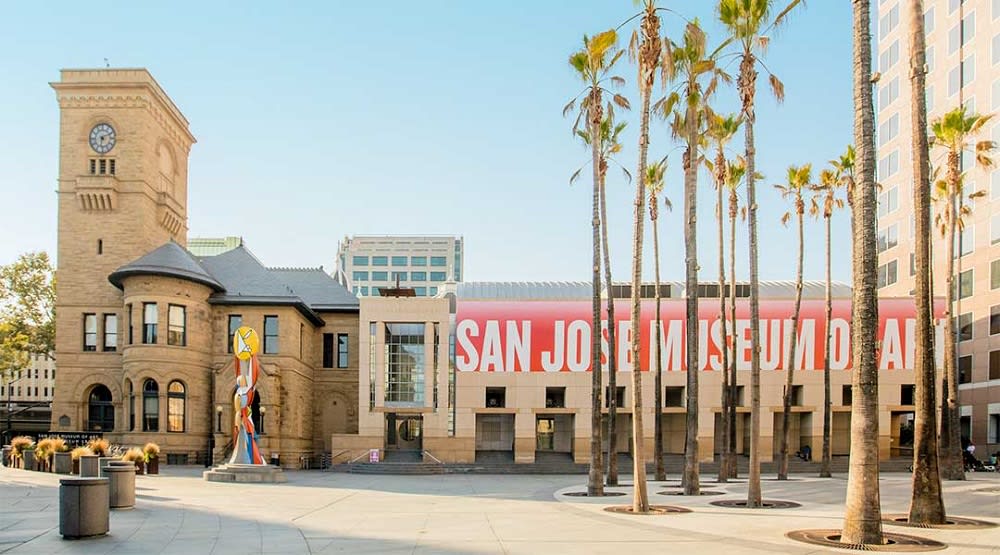 Despite having a small-town feel, Willow Glen is a pocket of the greater San Jose area, giving the neighborhood access to a pipeline of arts and culture. With institutions like the
San Jose Museum of Art
and the
Movimiento de Arte y Cultura Latino American
, you'll be able to experience the world from sunny California! Beyond the visual arts, Willow Glen provides access to an array of performing arts such as opera, comedy, concerts, and theater.
3. It's a kid-friendly town
Having a family is a big reason why homeowners have to uproot their lives and search for a better place to raise their children. If you currently are a family with kids or would like to buy property that would support a family when the time comes, it's critical to check up on the school districts in the area.
Luckily, Willow Glen encompasses 24 various schools with both public and private options. Every single one of the 24 schools has a high rating of four to five-star parent
reviews
. Willow Glen residents can be rest assured their children are getting a quality education regardless of which school they choose. When looking for Willow Glen homes for sale, there are some
helpful breakdowns
and guides for additional statistics to review.
4. It's a diverse community
Often in communities with a slower pace of living like the suburbs or the country, the population of people can be mostly families with children of a certain age. In a town like Willow Glen, the community has a much more diverse population of age ranges and demographics.

Willow Glen is notably diverse, with a population ranging from children to older adults, people with various career backgrounds, and different lifestyles. A rich and engaging community is the backbone of a happy place to live, and this area ensures that anyone can settle into Willow Glen real estate and find connections.
5. There's always something to do!
With a lovely array of activities and events that are fit for everyone, from young adults to families, no one in the town of Willow Glen has to compromise their social life! From farmer's markets to hiking trails to food festivals, Willow Glen has a bustling calendar of things to do. On top of the organized activities, there are also year-round opportunities for fun with state parks and gardens surrounding the town.

Knowing there will always be an outlet for socializing, new experiences, and meeting new people increases the quality of life and contentment. With so much to do, you'll be so relieved you purchased one of the Willow Glen homes for sale to take advantage of all the community has to offer.
Interested in buying Willow Glen real estate?
If you're a first-time homebuyer or looking for a new place to settle, Willow Glen could check all of your boxes. The residents of this charming town have access to everything a person could want in both a city and a suburb: space and stability with entertainment and culture. Now that you may have a new place added to your home hunt, the path to finding the Willow Glen homes for sale right for you can be a separate journey with its own can of worms. The help and knowledge of an
experienced real estate agent
can do wonders to relieve the stress of the process.
Reaching out to a team like
Barnard Group Real Estate
that has a history of working with Willow Glen real estate can make closing on your new home a reality sooner than you might imagine. Whether you want to become one of Willow Glen's satisfied citizens or are continuing your search for homeownership, knowing there are towns where compromising your variety of desires is not necessary is encouraging information to have!
Contact Barnard Group Real Estate
today to get started searching for your dream Willow Glen home.