San Jose homeowners, it's time to prepare! The best time to list your house is quickly approaching. With the spring season in full swing and the local housing market showing signs of a strong recovery, now is the perfect time to put your home on the market.
In San Jose, the ideal time to list your house is typically from March to June. During this period, the weather is mild, and the days are longer, allowing for more potential buyers to view your property. Additionally, this time of year often sees an influx of out-of-town buyers looking to relocate to the area, which can drive up demand and competition.
Work with an Agent To Determine Which Updates To Make
Start by prioritizing which updates you'll make. In February, realtor.com asked more than 1,200 recent or potential home sellers what updates they ended up making to their house before listing it (see graph below):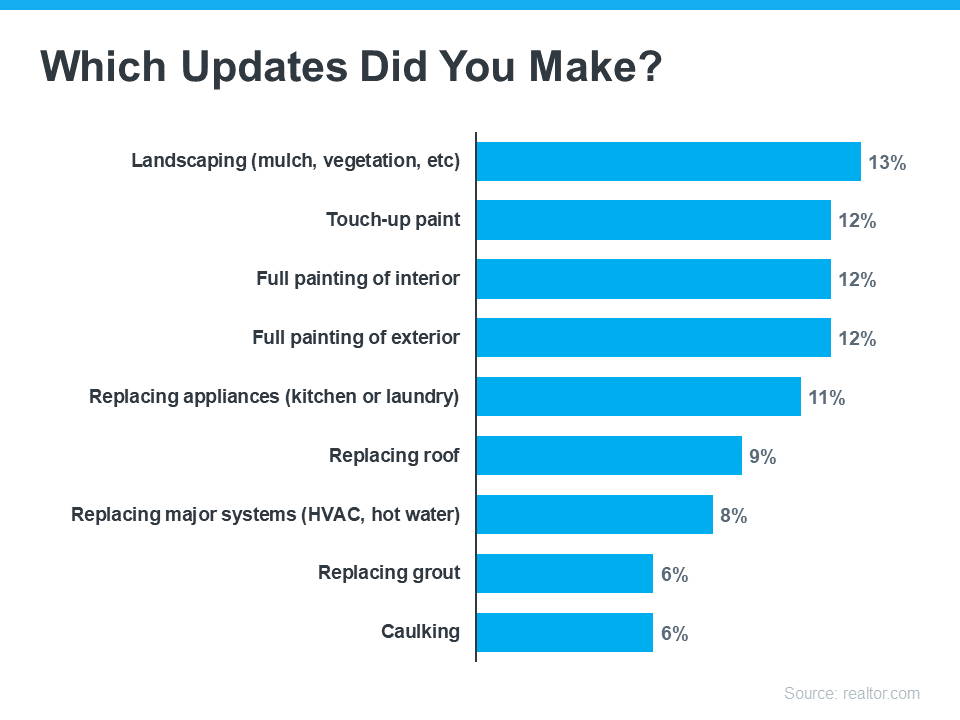 As you can see, the most common answers included landscaping and painting. Work with a trusted real estate agent to determine what projects make the most sense for your goals and local market.
Moreover, San Jose's real estate market has been experiencing a steady growth rate in recent years. As the city continues to attract new residents and businesses, the demand for housing is only expected to rise. This means that now is an opportune time to list your home and take advantage of the current market conditions.
To ensure that your home is ready for the spring selling season, it's crucial to start preparing now. This includes decluttering, deep cleaning, and making any necessary repairs or upgrades to your property. By doing so, you can maximize your home's appeal and increase your chances of receiving a higher offer.
Bottom Line
If you're a San Jose homeowner looking to sell your house, the best time to list is just around the corner. Take advantage of the current market conditions, and prepare your home to make it stand out among the competition. With a little bit of effort and planning, you could be well on your way to a successful sale. Let's connect to plan your next steps.