As a resident of San Jose, it's important to understand how changing mortgage rates can impact your financial situation. Mortgage rates are the interest rates charged on a mortgage loan used to purchase a home. These rates can fluctuate due to a variety of economic factors, and even small changes can have a significant impact on your finances.
For example, let's say you're in the process of buying a home in San Jose and have been approved for a mortgage with a fixed rate of 4.5%. If mortgage rates suddenly drop to 3.5%, you may be able to refinance your mortgage at the lower rate, potentially saving you thousands of dollars over the life of your loan.
Conversely, if mortgage rates rise, you may end up paying more interest over the life of your loan. This could make it more difficult to afford your mortgage payments and impact your ability to save for other expenses or investments.
It's important to keep an eye on mortgage rates in San Jose and to work with a trusted lender to determine the best course of action for your individual financial situation. You may also want to consider factors such as your credit score, income, and debt-to-income ratio when making decisions about your mortgage.
The chart below helps show the general relationship between mortgage rates and a typical monthly mortgage payment: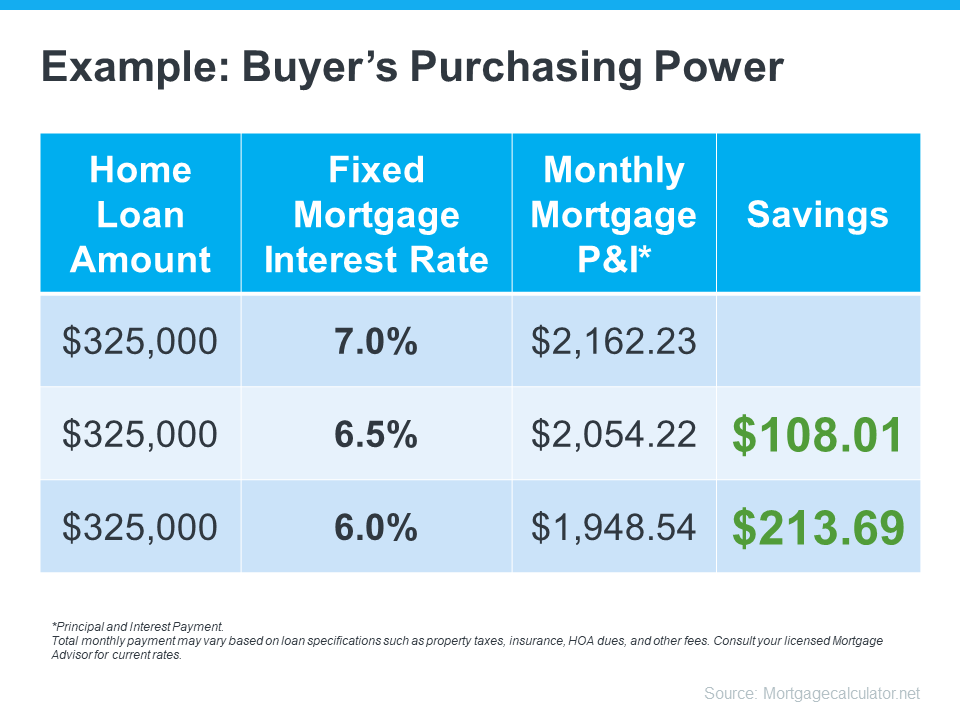 Even a 0.5% change can have a big impact on your monthly payment. And since rates have been moving between 6% and 7% for a while now, you can see how it impacts your purchasing power as rates go down.
What This Means for You
You may be tempted to put your homebuying plans on hold in hopes that rates will fall. But that can be risky. No one knows for sure where rates will go from here, and trying to time them for your benefit is tough. Lisa Sturtevant, Housing Economist at Bright MLS, explains:
"It is typically a fool's errand for a homebuyer to try to time rates in this market . . . But volatility in mortgage rates right now can have a real impact on buyers' monthly payments."
That's why it's critical to lean on your expert real estate advisors to explore your mortgage options, understand what impacts mortgage rates, and plan your homebuying budget around today's volatility. They'll also be able to offer advice tailored to your specific situation and goals, so you have what you need to make an informed decision.
Bottom Line
Changes in mortgage rates can have a significant impact on your financial situation as a homeowner in San Jose. It's important to stay informed about these changes and work with a trusted lender to determine the best options for your individual circumstances. If you're thinking about making a move, let's connect so you have a strong plan in place.