Selling your home in San Jose this spring can provide you with a big advantage in the current real estate market. San Jose's real estate market is experiencing a high demand due to a shortage of available homes for sale, leading to increased competition among buyers.
With low housing inventory, buyers in San Jose are willing to pay top dollar for well-maintained properties. This means that you may receive multiple offers on your home, which can drive up the selling price and put you in a strong negotiating position.
Why Does Low Inventory Make It a Good Time To Sell?
The less inventory there is on the market when you sell, the less competition you're likely to face from other sellers. That means your house will get more attention from the buyers looking for a home this spring. And since there are significantly more buyers in the market than there are homes for sale, you could even receive more than one offer on your house. Multiple offers are on the rise again (see graph below):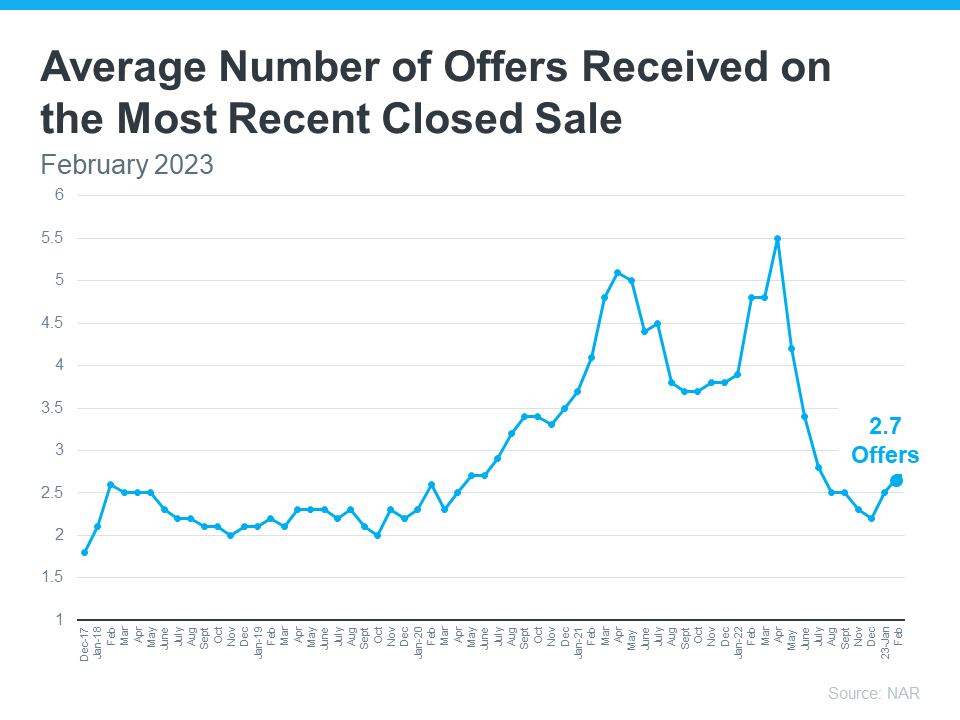 If you get more than one offer on your house, it becomes a bidding war between buyers – and that means you have greater leverage to sell on your terms. But if you want to maximize the opportunity for a bidding war to spark, be sure to lean on your expert real estate advisor. While we're still in a strong sellers' market, it isn't the frenzy we saw a couple of years ago, and today's buyers are focused on the houses with the greatest appeal. Clare Trapasso, Executive News Editor at Realtor.com, explains:
"Well-priced, move-in ready homes with curb appeal in desirable areas are still receiving multiple offers and selling for over the asking price in many parts of the country. So, this spring, it's especially important for sellers to make their homes as attractive as possible to appeal to as many buyers as possible."
Additionally, selling your home in the spring allows you to take advantage of the pleasant weather conditions in San Jose. With warm temperatures and longer days, you can showcase your home's outdoor features, such as a backyard, patio, or swimming pool, which are highly sought after by buyers.
The spring season is also an optimal time for families to buy a home in San Jose, as it allows them to settle into a new home before the start of the next school year. With excellent schools and educational opportunities, San Jose is a popular choice for families looking to relocate.
Finally, selling your home in the spring in San Jose can lead to a quick and efficient sale. Real estate agents in San Jose have extensive knowledge of the local market and can help you navigate the selling process, from setting a competitive price to staging your home for showings.
Bottom Line
Selling your home in San Jose this spring offers a range of advantages, including higher demand from buyers, increased selling price, optimal weather conditions, family-friendly timing, and efficient sale. Let's connect today to make sure your house is ready to sell.