As of March 2023, San Jose's real estate market is experiencing a seller's market. But what exactly does that mean for home buyers and sellers in the area?
In a seller's market, there are more buyers looking for homes than there are homes available for sale. This leads to increased competition for available properties, often resulting in multiple offers and bidding wars. As a result, home prices tend to rise, and homes may sell quickly without much negotiation or concessions from the seller.
For sellers, this can be an ideal time to put their homes on the market. They may receive multiple offers and be able to sell their homes quickly for a higher price than they would in a buyer's market.
It starts with the number of homes available for sale. The latest Existing Home Sales Report from the National Association of Realtors (NAR) shows housing supply is still astonishingly low. Today, we have a 2.6-month supply of homes at the current sales pace. Historically, a 6-month supply is necessary for a 'normal' or 'neutral' market in which there are enough homes available for active buyers (see graph below):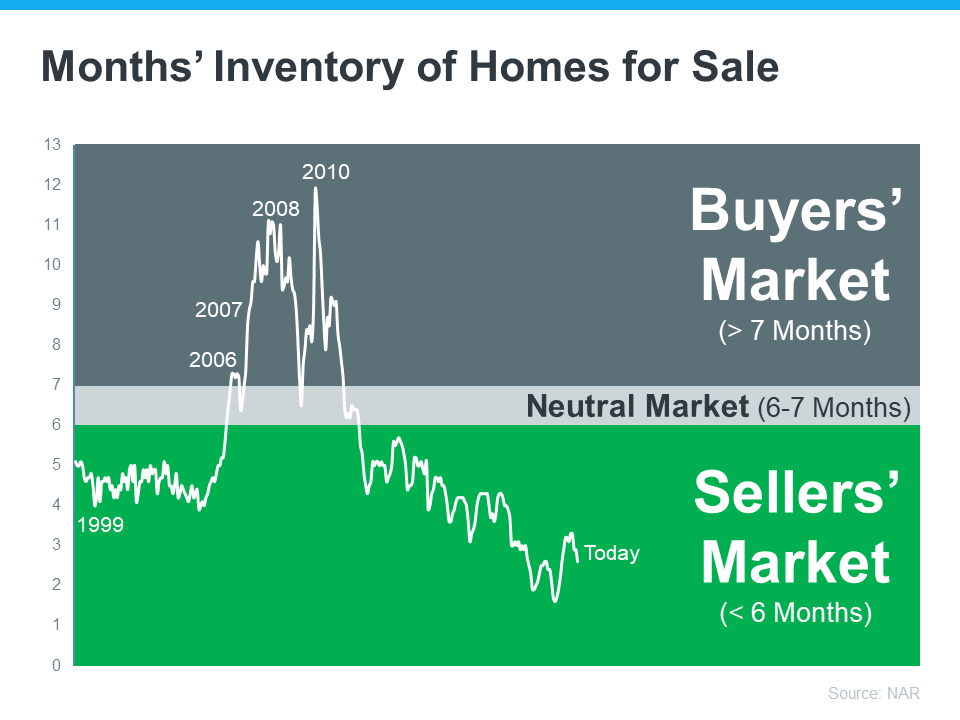 For buyers, a seller's market can be challenging. With limited inventory and increased competition, it may be difficult to find a suitable home at an affordable price. Buyers may need to act quickly and make competitive offers to secure a home.
Bottom Line
Overall, a seller's market in San Jose means that the real estate market heavily favors sellers, with high demand and limited supply driving up prices and creating a competitive buying environment. Let's connect to discuss how to jumpstart the selling process.