Buying a dream home is one of those accomplishments that tops the bucket list for many Americans. Owning a home is a priority for more than
70% of millennials
, while other Americans feel that home buying is a good investment. Whatever your reasons for buying a home, guidance can help you feel confident about finding the perfect house. Before looking at
San Jose homes for sale
, take time to understand the most critical factors to consider in your home search.
Location of the House

Location is the most crucial factor when choosing a home to purchase. Even if you find the perfect house with the space and amenities you need, you'll have trouble reselling it if it's not in a good location. And while you can change the number of rooms, curb appeal, and other features through renovations, it's impossible to change the location. It is permanent, hence the importance of considering how it relates to your home.

Possibility of future appreciation: In most cases, location dictates the demand for real estate. You can expect the property's value to appreciate if it's in an area where people are relocating to.

Schools in the area: It's essential to consider the quality of the local school district when evaluating the home's location and potential resale value. This is particularly important if you have school-aged kids.

Amenities and modes of transport: Prioritize homes with easy access to restaurants, grocery stores, entertainment, cleaners, and other amenities. Ideally, the residence should be close to major highways and public transport.
Lot Size

It's easy to assume that a bigger lot size equals a higher property value, but that isn't always the case. The utility of the lot often outweighs its size. For instance, a house on a steep hill in a large lot might cost less than a similar one on a flat lot. The latter offers more opportunities for indoor-outdoor living and level areas for pets and kids to run around. A home on a sloping lot can sell for a premium price if it has features like amazing views or a secluded setting.

From a flexibility point of view, it makes sense to go for as much lot size as you can get. This is undoubtedly true in San Jose, where an acre costs more than $1 million in some areas. In such cases, you often have to choose between an old home on a large lot and a new home on a smaller lot.

When it's all said and done, the importance of the lot size depends on what you want and need. Do you have small children and pets? A sizable level yard with easy access from the house is a priority. On the other hand, a small yard that requires minimal maintenance may make more sense for the busy professional who doesn't have a family.
Age of the House

You'll likely end up looking at properties of varying ages in your search for the perfect home. Due to technological innovations and differing tastes, you'll notice plenty of differences between old and new properties. For instance, historic homes lack ductwork and central AC systems because such technologies didn't exist at the time of construction. They have small, closed rooms as opposed to the open floor plans of modern homes. However, well-maintained historic homes can provide considerable financial value to their owners. They are often centrally located and feature unique architectural details and a personality that newer homes lack.

The most significant advantage of purchasing a newer home is that it is designed with energy efficiency. They tend to have conveniences like central air conditioning and dishwashers, unlike older homes, which have to be retrofitted for this equipment. New homes also offer more opportunities for customization and come with warranties that protect against the cost of unexpected structural or appliance issues.

The downside is that many new homes are managed by homeowners associations, which means paying extra fees and dealing with restrictions on how you can use the house. There is also increased demand for new homes, and this may mean taking part in a bidding war.
Age, Style, and Condition of Home Appliances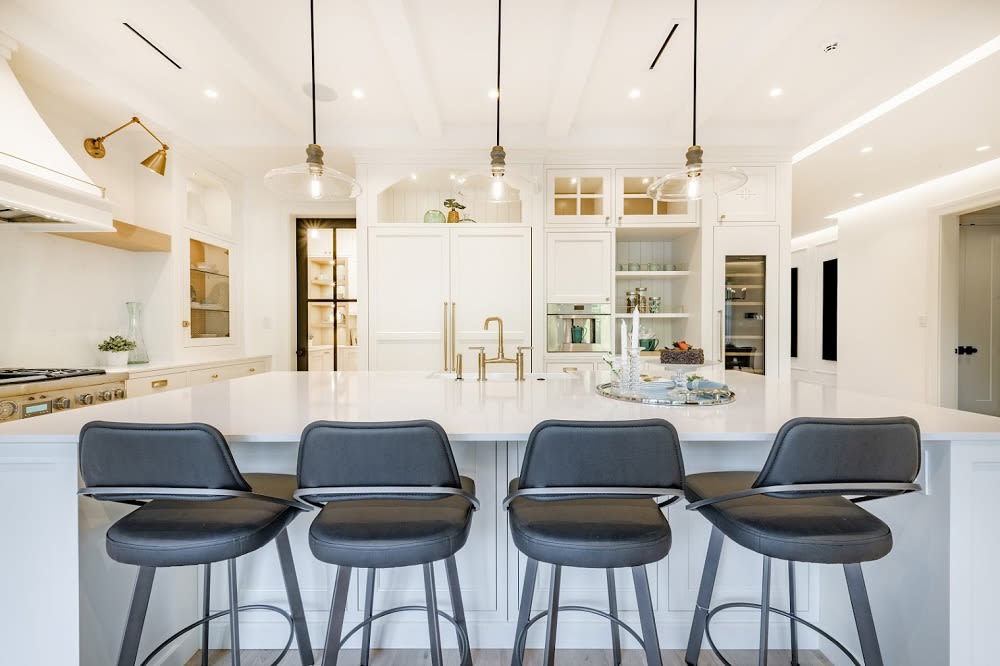 Replacing appliances is an expensive affair, hence the importance of estimating the age and condition of each. It would also help if you kept any strong preferences you have in mind. Some people enjoy cooking on a gas stove and detest electric ranges. Minor differences can be deal-breakers and if this sounds like you, let your San Jose real estate agent know.

Check to ensure that the kitchen has all the appliances you need. If it doesn't, ensure there is room to add what you need later. Remember that adding some appliances like microwaves is easier than others like a dishwasher.

Don't forget to check the water heater, washer, dryer, air conditioner, and furnace or boiler. You want to ensure that the appliances have been properly maintained. A home inspector can give you a more accurate estimate of the age and condition of the home appliances. You need to know the replacement costs if any of them are outdated. Keep in mind that not every appliance will come with the house, and it may mean spending extra on purchasing new ones.
Your Ideal Home Style

You want to ensure that you purchase a house you're proud to come to live in every day. As such, finding a home that fits your personality and style is vital. Condos are perfect for those who want homeownership while still having access to hotel-style amenities. A single-family house is an excellent choice for people who appreciate privacy, greater storage space, and greater autonomy when making property-related decisions.

Townhouses offer a compromise between condos and single-family homes. They cost less than single-family homes but provide more potential for storage space than condos. Depending on the community, townhouse owners may also enjoy shared amenities, outdoor space, and an HOA to manage exterior maintenance and landscaping.
Kitchen Layout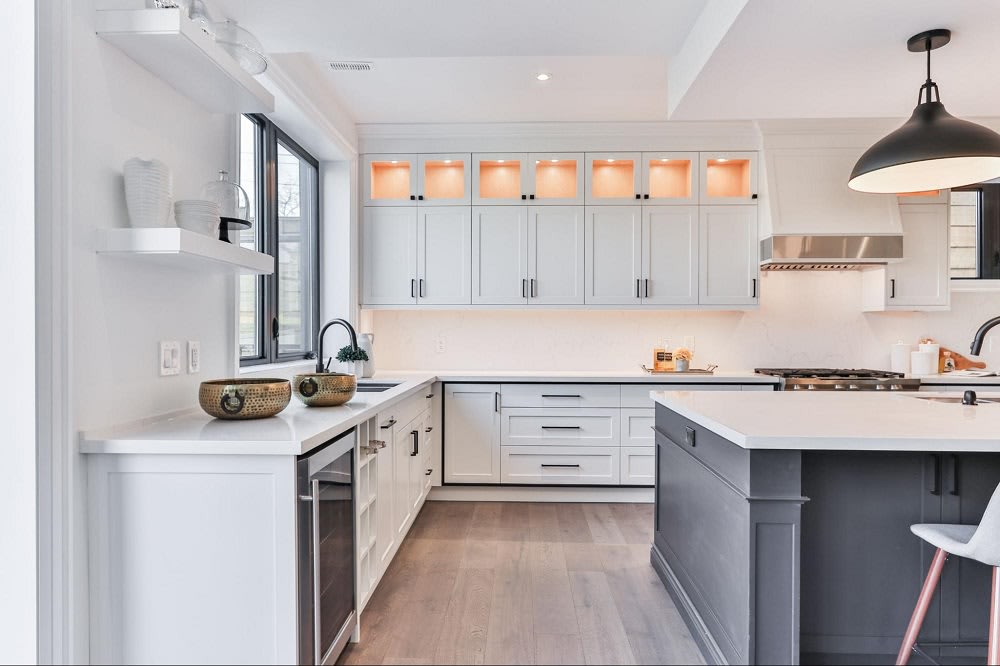 You must evaluate the kitchen layout when purchasing a home. Research suggests that men and women spend 110 minutes cooking in the kitchen daily. This makes it one of the most important rooms in the house. You want to ensure that the layout works for you and your family.
Galley kitchens are often small and narrow, with the appliances, cabinets, and countertops running along two parallel walls. They don't offer a lot of room for a kitchen island but often feature stainless steel appliances and granite countertops. One-wall kitchens are popular in condos lofts. As the name implies, all appliances and counters run along one wall. You may need to add an island to create additional storage and cooking space. Other
popular kitchen layouts
you may come across in your home search include L-shape, horseshoe kitchens, and peninsula kitchens.

Whatever your kitchen layout preferences, consider the following;


Reduced traffic: The primary pathway through the kitchen should be hazard-free and unobstructed when you open the fridge or the oven.



Comfortable distance between fixtures: The kitchen layout should make it easy to handle tasks like preparing, serving, and cleaning up after meals. The fridge shouldn't be too far away from the stove or the stove across the room from the sink.



Location of the kitchen island: If the kitchen has an island or you plan on adding one, consider its location. It should allow enough room for appliance door swings while remaining within a comfortable arm's reach from each fixture.
Number of Bedrooms and Bathrooms

Most people want two bedrooms, but that number goes up if there are kids. Some families like their children to share bedrooms, while others prefer different bedrooms to accommodate varying bedtime habits and routines. A designated guest bedroom may be a priority if you have regular visitors. You may also need an extra bedroom that doubles as the kids' playroom, office, workout room, or den.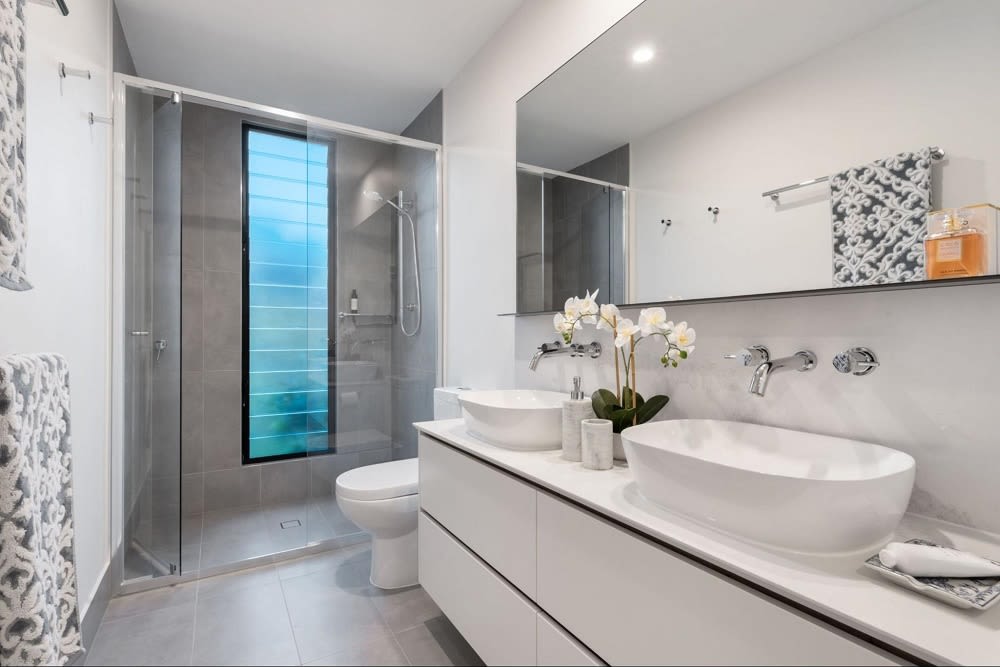 You must also decide how many bathrooms you want beforehand. Older homes often have one bathroom, and buyers might look for ways to add more. Many new homes have at least two bathrooms, but some bathrooms may have a shower or tub. The bathroom size and style are also essential. Do you want a shower, bathtub, or both? Do you need a handicap-accessible bathroom? If the answer is yes, look for a large bathroom that can be remodeled.
Seller's Incentive

One of the things you'll notice in your search for the perfect San Jose home is that some sellers are more motivated to sell than others. Some people don't care if the property sells or not and are happy to try selling later. Negotiating the price is quite difficult in such cases. However, there are times when sellers are highly motivated to sell due to job relocation, needing to get back to one mortgage payment, or estate sale. Your San Jose real estate agent will help you determine when the seller's incentive works to your advantage and how to draft a counteroffer that gets you the best price.
If you are ready to start looking at San Jose luxury homes for sale, contact
Kip Barnard
today. As a local real estate market leader, he's equipped to help you find your dream home.