This spring's luxury designs are moving away from some of the strongest trends of the past few years. Shiplap, gray color palettes, and clean, modern styles are all on their way out in favor of this season's new look. Instead of monochrome rooms with crisp lines and metallic accents, 2022 invites homeowners to create spaces that evoke warmth, relaxation, and spaciousness. If you're looking for ways to refresh your home this spring—or want to make a change before you sell—keep reading. The
Cambrian
homes for sale that are gaining the most traction on the market incorporate some of these top spring trends.
Connect with nature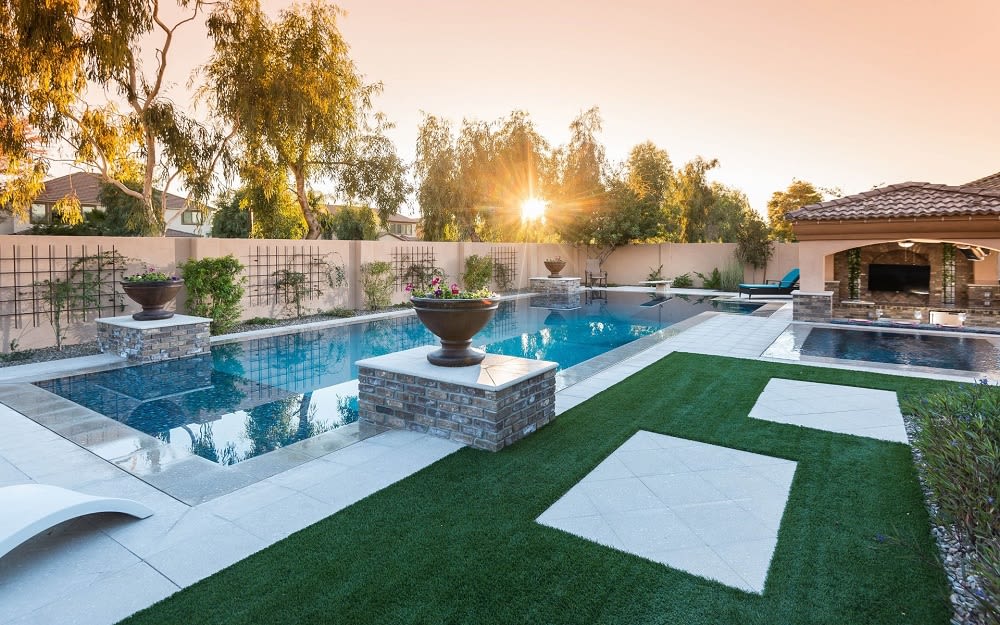 Photo Courtesy of Pinterest
As the buds bloom, consider connecting more intently with nature. Features like covered decks, fruit trees, and lawn space are coveted within the Cambrian real estate market. Pools and decks remain highly popular, with balcony space and proximity to natural water a close second. There's no doubt that more homeowners are creating ways within their homes to bring the outdoors in. Try incorporating more natural materials into your designs this spring. Stone flooring and occasional rattan pieces are trending options, or repaint your rooms in more earthy tones like sage or deep blue with creamy white accents. Hanging nature-inspired art and wallpaper or accessorizing with houseplants will also emphasize nature.
Mix and match patterns, prints, and textures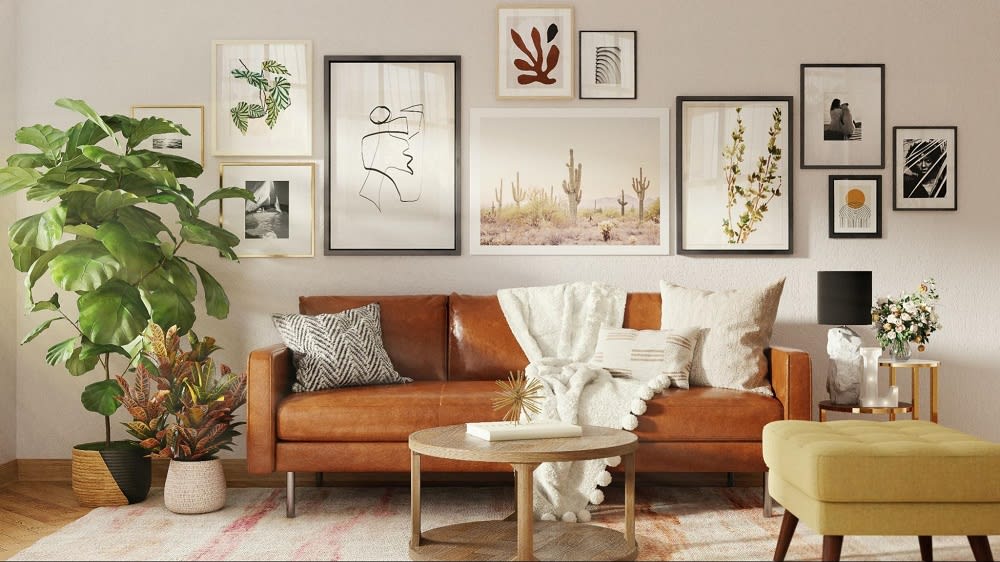 If you haven't yet mixed up the patterns and textures in your home, now is the perfect time to try something new.
Mix-matched designs
continue to grow in popularity (versus the look of uniformity). When mixing patterns and prints, remember to balance more bold, colorful, or busy options with muted, monochrome, or simple designs. Choose pieces that draw people in or exude energy. Creating a gallery wall (a strong trend today) with a mix of paintings, photographs, or sculptural art pieces can add layers of intrigue and texture to the space. Or add a bold wallpaper, lay a rug with a striking pattern, or use throw pillows covered in differently textured materials.
Mix and match your shapes and sizes, too. Though straight, asymmetrical lines from mid-century modern design continue to be popular, curves are making a comeback. A low-back, rounded sofa or circular mirror are just two ways to bring more curves into your space. This spring's motto is to let your designs express your personality at the end of the day. Don't be afraid to go big and bold with furniture pieces, art selections, pendant lights, or wallpaper patterns.
Add an outdoor kitchen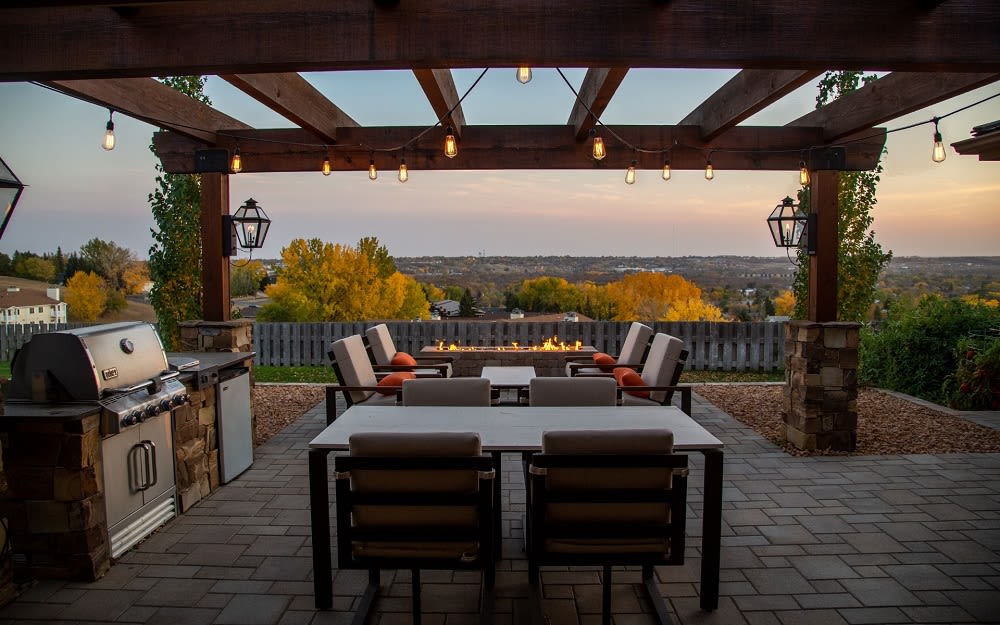 Outdoor kitchens remain a highly sought-after feature in Cambrian homes for sale. The pandemic changed how many homeowners thought about and used their homes, repurposing spaces to serve multiple functions and increasing the number of outdoor entertainment areas. An outdoor kitchen encourages residents to enjoy the beautiful year-round weather without leaving the comfort and privacy of their own backyard. The key to a luxurious outdoor kitchen space will blend design with the surrounding architecture and landscape.
Bring in top-of-the-line electric grills, flattops, ovens, and other appliances. Outdoor refrigerators and wine coolers are an excellent and convenient addition, as you won't have to leave the outdoors to your inside refrigerator to grab ingredients.
Luxurious outdoor kitchens
can give you and your guests the feeling of being at a private restaurant with ample counter space and seating.
Repurpose vintage and antique pieces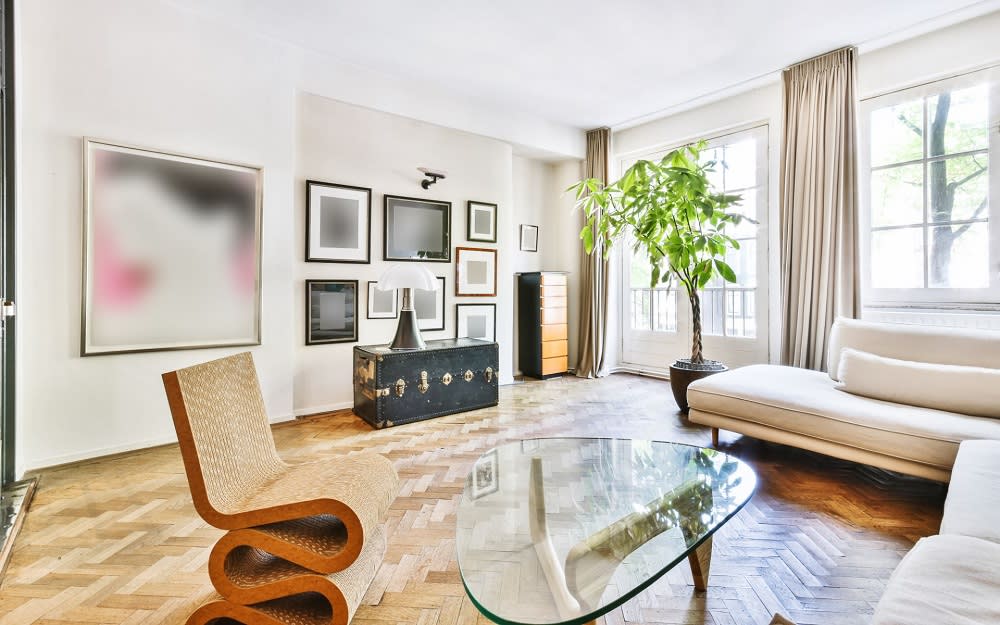 Cambrian real estate trends are leaning more toward all things vintage and antique. Old Parisian styles are coming back and bringing a greater emphasis on well-loved pieces. Vintage pieces tell a unique story, but they also provide an almost intuitive feeling of warmth and nostalgia. Some antique pieces are crafted with precision and detail that's unparalleled. They're also praised for being more eco-friendly; instead of purchasing a new piece, repurposing something vintage is akin to recycling. And instead of aligning with the interiors of other homeowners, the antiques you add will likely be one-of-a-kind and harder to find.
Reorganize your living room this spring to highlight that stunning vintage heirloom, or indulge in antique furniture set for the guest room. You'll add perfect conversation pieces to your home that will help make it a cozy, inviting place to be.
Implement warm, muted color palettes

The days of Cambrian homes for sale that boast bright blonde woods or gray-and-white color palettes are behind us. Warmer palettes now take center stage. Deep, rich wood tones are replacing black accents and lighter woods to create a more earthy, natural feel in a room. This spring, try bringing in deep reds, browns, and purples.


Pantone's color of the year for 2022
is a beautiful deep periwinkle that creates an overall feeling of relaxation and serenity. Even muted hues of green and blue can breathe life into what was once a neutral room. For a true sense of luxury, pair complementary colors in pleasing shades. Rust-colored accent chairs will pop against a green wall. Stunning mahogany bar stools will be the center of attention against the backdrop of a dark blue kitchen. And color doesn't have to be something that sits only on your walls. Also, consider adding warmer tones through furniture, art pieces, rugs, and window treatments.
This season's design trends reflect the desire to create a place of peace and restoration at home. With warm, relaxing colors and various textures and patterns to keep the eye interested, homes are becoming spaces where families can spend extended amounts of time without feeling uninspired or restless.


If you're interested in learning more about Cambrian real estate or you're ready to list your home for sale, get in touch with real estate agent
Kip Barnard
, an award-winning realtor who can walk you through every step of the buying or selling process.